Jonathan Vining
Owner/Assoc. Broker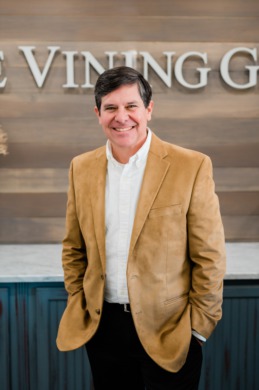 Jonathan Vining is a highly skilled and reputable realtor based in Greensboro, Georgia, specializing in the Lake Oconee area. With an extensive background in the real estate industry and a deep knowledge of the local market, Jonathan has become a trusted advisor for buyers and sellers in the area. His knowledge, impeccable service, and genuine passion for helping others achieve their real estate goals make him the go-to choice for those looking to make the most of their Lake Oconee real estate endeavors.
Born and raised in Atlanta, Jonathan acquired his Urban Studies degree from Georgia State University, where he cultivated a passion for architecture, design, and the art of finding the perfect home. This passion, combined with his exceptional work ethic and dedication to providing outstanding service, propelled him to pursue a career in real estate.
After obtaining his real estate license, Jonathan set his sights on the picturesque Lake Oconee area. Recognizing the tremendous potential of this sought-after destination, he honed his expertise in the region's luxury properties, waterfront homes, and exclusive communities. Jonathan has been an agent in the Lake Oconee area for nearly 20 years. He has become a thread in the community fabric as an active citizen and serving on the Greene County Planning and Zoning Board for seven years. Jonathan also served two terms as the President of the Lake Country Board of Realtors, chairman of the MLS committee, and other behind the scene roles assisting with the development of Lake Oconee Academy, Boyscouts and contributing to many other smart growth initiatives in the Lake Oconee Area.
Jonathan's comprehensive understanding of the market dynamics, property values, and lifestyle offerings around Lake Oconee has made him an invaluable resource for his clients. Jonathan's clients consistently praise his professionalism, integrity, and unwavering commitment to their best interests. He understands that each client's needs are unique, and he approaches every transaction with personalized attention and care. Whether assisting second homebuyers, seasoned investors, or retirees looking for their dream property, Jonathan goes above and beyond to deliver exceptional results, ensuring his client's real estate goals are achieved. Jonathan's commitment to professional growth allows him to provide his clients with the most relevant and insightful guidance throughout their real estate journey.
When Jonathan isn't assisting his clients or staying informed about market developments, he enjoys spending time with his family, wake surfing, golfing, playing tennis, and living the lifestyle he sells.